It can be really stressful if you open Google and search for your website or keywords related to the content of your website and your site isn't showing up on Google. Then you begin to wonder, "Why is my website not showing up on Google?! Why is google search not showing my website? Why has my website disappeared from google search? How do I get It to show up on Google?"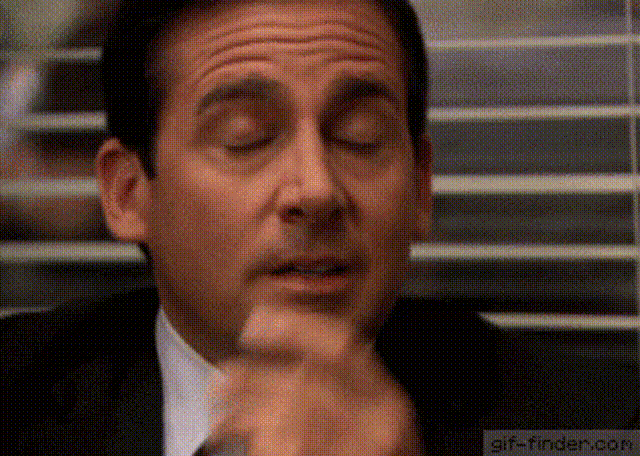 Well, lucky for you, we have answers! We will even show you why your website is not showing up on google search results. Most importantly, we will provide you with ways to fix it so that you can boost your online rankings.
First things first, You can find what's wrong with your website (and increase your Google rankings) using this Website SEO Score Checker.
Let's get into the real issue.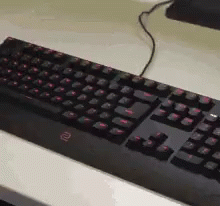 Reasons your website doesn't show up on Google Search Results
1. Your website is still new
Hold up! Did you just finish developing your new website? It takes time (like 3-4 weeks) for Google to discover new websites and web pages. If you launched your site in the last 48hours, then the most straightforward answer is that Google has not found it yet.
Solution: Firstly, check whether Google has recognized your website, run a search on google for site:yourwebsite.com
If there are no results, the first step to indexing your website is creating a sitemap and submitting it to Google Search Console. This may help speed up the discovery process.
Moreover, a sitemap tells Google which pages to index and how important they are on your site. The sitemap file is uploaded to the home directory of your website : https://mfc.ke/sitemap.xml.  Read this guide for more details.
2. Your website is not indexed yet.
Your website may not be indexed yet because it is still new. This means that you do not have many inbound links. Inbound links are links to your website from other websites. The number and quality of inbound links to your wesite is key to Google when ranking your website. It takes time to build up better rankings for your website. Therefore, don't expect to see immediate results for a new website.
Solution: Use the Search Console to submit your website pages to Google for indexing
3. You are blocking search engines from indexing your Website pages.
When you use a "noindex" meta tag, It will tell Google not to show certain pages in the search results. This is a piece of HTML code written as:
<meta name="robots" content="noindex"/>
Most importantly, website pages with this code won't be indexed. Even if you created a sitemap and submitted it in Google Search Console.
You may not remember having this code or changing it on your webpage. In a WordPress website, the option for "Discourage search engines from indexing this website" may be checked. Developers do this during the development process and may forget to uncheck it.
Solution: 1. Write the HTML code as : <meta name="robots" content="index"/> . If you recently submitted your sitemap to Google, run a crawl in Ahrefs Site Audit. This checks every page on your site for 100+ potential SEO issues, including the presence of "noindex" tags.
Solution 2: Login to the WordPress admin area and go to Settings -> Reading. Scroll down and locate the Search Engine Visibility option. Uncheck the option that says Discourage search engines from indexing this site.
4. Your website isn't optimized for search engine crawling
There is a file named: robots.txt. A robots.txt file tells search engines where they can and can't go on your site. Google is not able to crawl URLs blocked in your robots.txt file. This results in them not showing up in search results. If you have submitted your sitemap, it should alert you about the issues related to the webpage visibility.
Go to the "Coverage" report and look for "Submitted URL blocked by robots.txt" errors.
5. Your website is penalized
Google can also prevent your website from ranking in Google search results when they penalize you. This is the answer to your question "why doesn't my website show up on Google" if your website is not new, if it is added to Google Search Console and has a proper robots.txt file. If your website does not meet Google's quality guidelines, it may temporarily or permanently bar your website from being indexed in the search results.
Google penalties include:
Penalized: Your domain still exists, but you can't find your pages through a direct search. This penalty may result from a Google algorithm update, or Google can manually apply it.
Deindexed: Google completely removes your website from search results.
Sandboxed: Your Google traffic drops suddenly, but your domain wasn't Deindexed or Penalized.
Solution: Check your website on Google Search Console for penalty alerts and submit it for reconsideration to get back on Google.
6. Your content sucks
Failing to optimize your website content for search results to Google not display your website as one of the top search results. Search engines like Google want to rank sites that provide quality content that matches a searcher's intent and satisfies their queries. Moreover, search engines and users like fresh content, so keep yours updated regularly to achieve the best results.
Solution: When creating content, aim to make it comprehensive enough that it fully answers searchers' questions. they don't have to hit the back button to check out other results. Learn more about what is SEO and how to use SEO to optimize your content.
7. Your website does not provide a good user experience (UX)
Search engines want to rank valuable content and websites that provide visitors with a great experience. Therefore, if users don't have a positive experience on your website, they'll waste no time hitting the back button. This is a signal to Google that your website does not deliver good user experience. Improving user experience on your website can: reduce bounce rates, engage visitors, and help them learn more about your brand, all while helping you rank higher in search results.
Solution: Speed up your website and adjust your website's navigation to make it easy to find information
8. Your website isn't optimized for search
You can have the most beautifully designed website, but without SEO, it won't rank in Google's results page. Therefore no one will be able to find your website.
Solution: Conduct SEO audit for your website. Identify areas of improvement and make the necessary changes. See more details here: What Search Engine Optimization (SEO) is and how it works
Conclusion
There you go. If you were wondering  'why my website not show up in google search' Ranking in Google is like playing in a football league.
If you have team problems like many of your best players having injuries, then you're never going to win league matches and you won't rank higher in the league table. It's the same with your website. You need to fix severe technical problems like "noindex" meta tags and SEO optimized content before playing the game.
From there, it's critical to read your opponents and their strengths. Some games are easy because your opponents are weak. Others are difficult because they're strong. Building backlinks and "authority" before taking on stronger ones to level-up . If you're struggling to beat your opponents because they're too strong, play in a lower league. Targeting lower-competition keywords. In addition, use keywords search tools to find these keywords.